Displaying a Single Post |
Show Recent Posts
February 19, 2019
The Start of a New Year
by Karen Gradel
We look forward to many activities in 2019, as we say goodbye to some old friends and welcome new ones.
As we were honoring Holly Vogler with an Honorary Membership for her longtime service to the club, I looked around the room and saw a number of dedicated people who have served the club for many years. These people are the backbone of the AHC. This year and in the past few years we have seen the passing of some members who have been fundamental to the function of the club. We've been fortunate to have new members step up to fill these open positions in the club. We also have some new hike leaders this year. I want to sincerely thank everyone who has given their time to help the AHC preserve the physical trail and the spiritual ideals of the Appalachian Trail.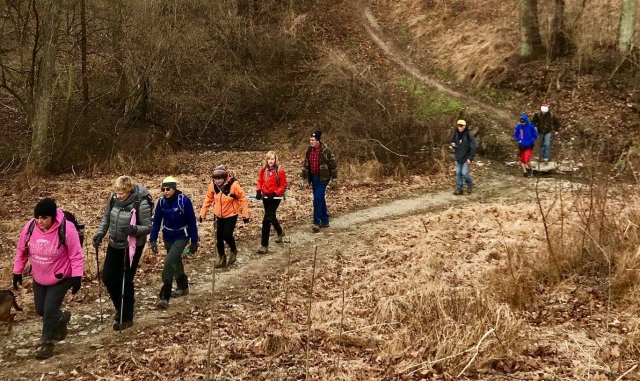 This upcoming year we have numerous opportunities for you to get involved. As always we have our Maintenance Events on the Appalachian Trail, at the Lehigh Gap Nature Center and at Lock # 2 on the D & L Trail. There will also be lots of hikes, some old favorites that are scheduled year after year and some new trails to explore. We are also going to add more family hikes to our schedule to get kids out into nature and excited about outdoor activities. Kayaking and camping trips will be offered. We will also provide Trail Magic again on June 27th and 28th. It's always a good time to sit with the Thru Hikers and hear their stories. And one of the things we always hear is how well maintained our Shelters and section of the trial are. This is a testament to our hard working volunteers!
Have a great New Year of hiking,
Karen Gradel
AHC President