Posts Filtered by Month - September 2019 |
Show Recent Posts
September 8, 2019
A Chance Encounter with Trail Maintainers in Maine
By Hal Wright
The man carrying a chainsaw to Little Bigelow Lean-to stuck out his hand and introduced himself: "Hi, I'm Hawk Methany." My canine companion Sofia and I would stay at the lean-to that night, waiting out a thunderstorm which threatened to bring hale and high winds, on the third night of a six-day section hike.
I knew of Hawk, the ATC's North Atlantic Regional Director, and joked that I was pleased to greet someone who is "AT famous." Hawk was soon joined by Maine Appalachian Trail Conference Board Member Tom Carr, and ATC employees Paige Gregory and Dan Hale. Tom also serves as the MATC's Hazard Tree Coordinator.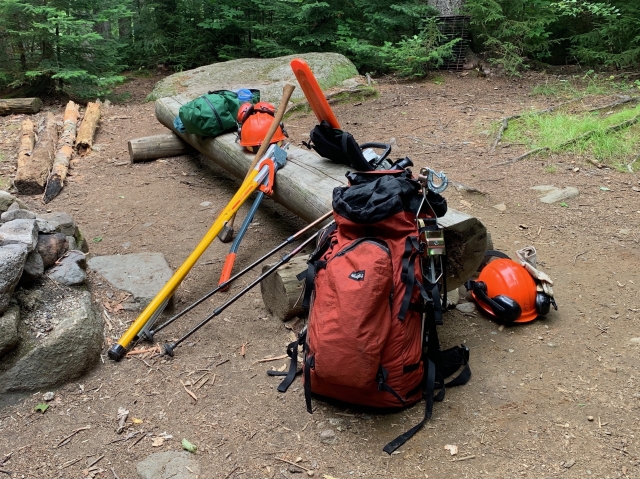 Everyone carried heavy tree-cutting equipment in and on top of backpacks. Their task was to cut down six hazardous trees which might fall, posing a risk to tent campers in the area of the shelter. Identifying the trees and cutting them down, using saws and tensioned ropes, took almost four hours of work.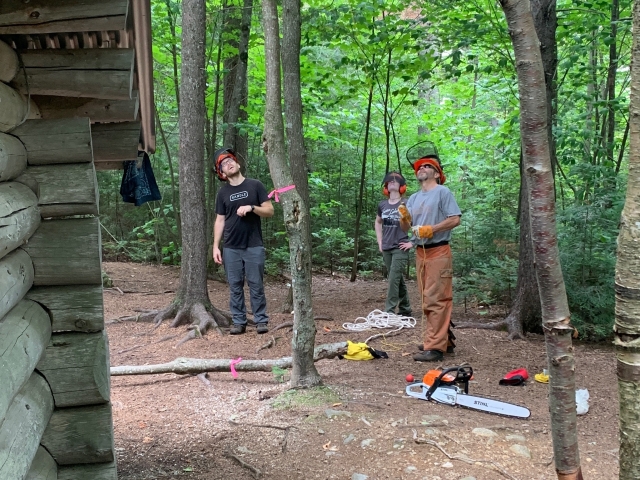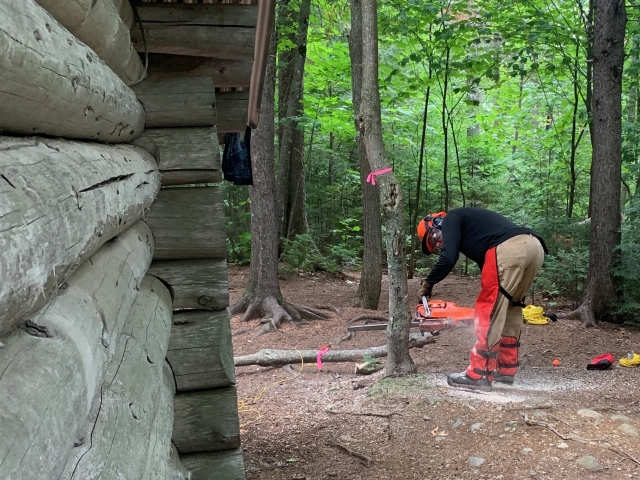 By the time the work was done, it had started to rain. The four packed up, said goodbye, and started the 1.5 mile journey back to the trailhead.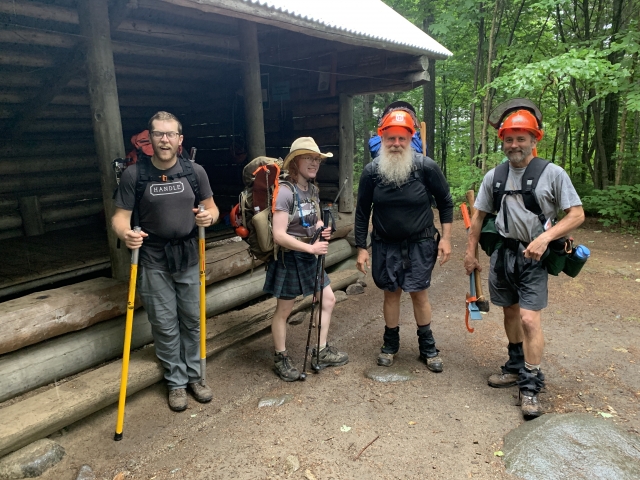 As one thru hiker put it, "Maine is a giant stone with trees trying to grow on it." Geology dictates the character of the Maine AT, creating streams to ford and random tangles of rocks, roots, and mud. But the hiker also encounters hundreds of bog bridges, and elegant flights of stairs made from nearby stones. As members of Allentown Hiking Club know, these and many other accommodations are the work of AT trail maintainers and builders, most of them volunteers from clubs along the trail.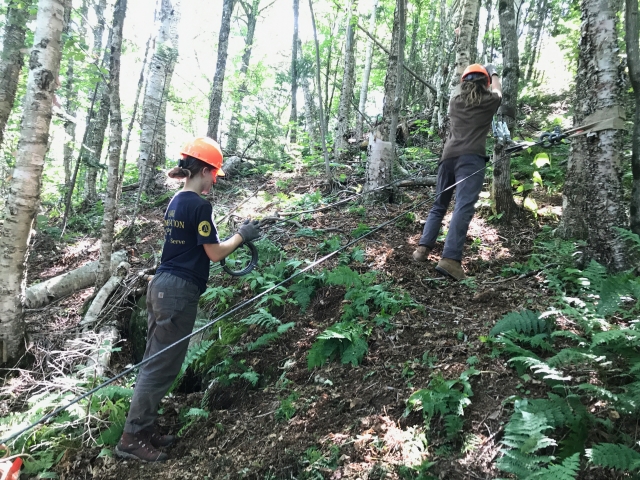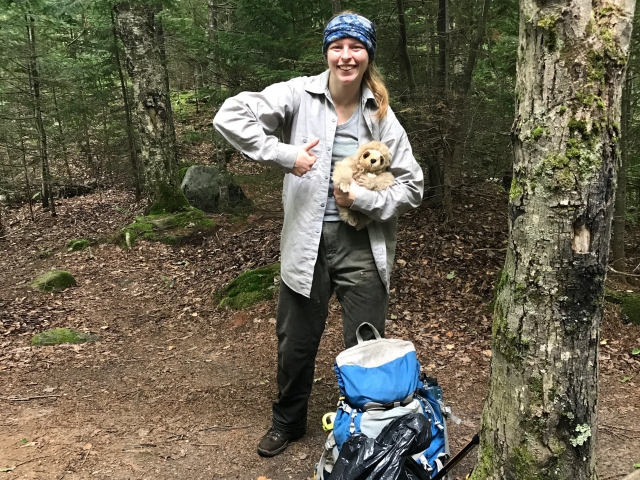 September 8, 2019
One To Go!
By Hal Wright
The author, AHC's webmaster since 2002, has pursued a 21-year quest to hike the Appalachian Trail in sections.
When I walked past the Rattle River Hostel and on to the trailhead in Shelbourne, NH, I had finished 13 of the 14 Appalachian Trail states.
This summer's hikes comprised some of the most demanding and rewarding sections of the Appalachian Trail so far. The southern Maine mountains and Mahoosuc Notch lived up to their reputations as the toughest obstacles anywhere on the AT. I remain awestruck as I reflect on the rugged natural beauty of the trail environment in Maine, and will never forget seeing a bald eagle catch a fish in Kennebec River as a waited for my turn to be ferried across the river. I also had the pleasure of meeting many of the
hard-working folks
who keep the trail in great shape year after year for hikers like me to enjoy.
With this summer's hikes behind me, I'm about 210 miles from my goal of finishing the Appalachian Trail in sections. I thank all those who maintain the trail and help hikers along the way.
The details: Two section hikes, (1) South Arm Road near Andover ME, to Shelbourne, near Gorham NH, and (2) ME Route 27 to ME Route 201, Caratunk. Miles traveled since 1998: 1979. Miles to finish: 210.